DESCO
WawaPAY is a Distributed Energy Service Company (DESCO) established to provide reliable and clean energy to rural communities throughout African in order to contribute to the global carbon reduction goal.
Our goal is to provide to at least 10 million people primarily in Sub Sahara Africa with electricity by 2030 through the distribution of high-end solar kits that meet Global Lighting quality standards and requirements. In doing so, create hundreds of jobs in the communities that we serve, one solar kit at the time.
We utilize the best-in-class technologies to achieve mobile-enabled consumer financing for upmost payment flexibility in order to achieve effective last-mile distribution to our valuable customers.
Our Solution
Use pay-as-you-go technologies to provide on-demand clean energy mainly to rural communities we serve: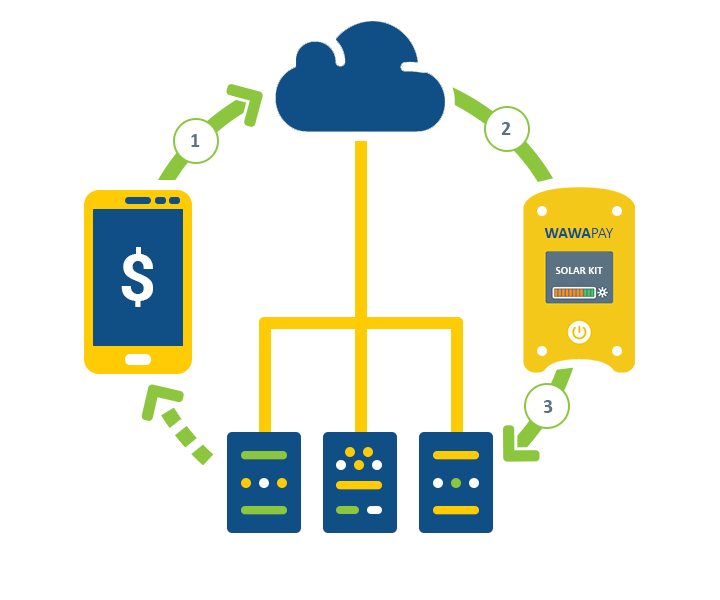 1. Payment is made via mobile money
2. The customer receives an unlock code via SMS3
3. The customer enter the code to unlock the system until the next payment is due